USBoNET
Welcome to the Future of Device Management with USBoNET!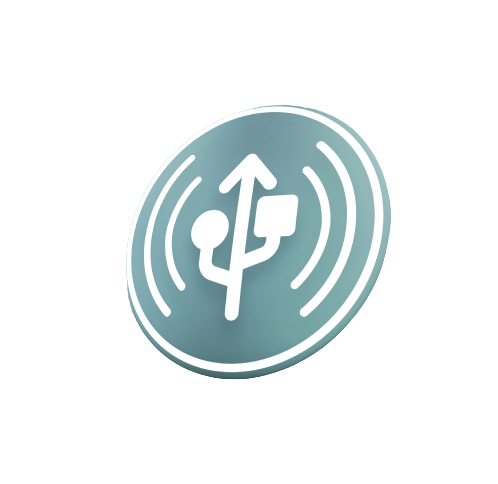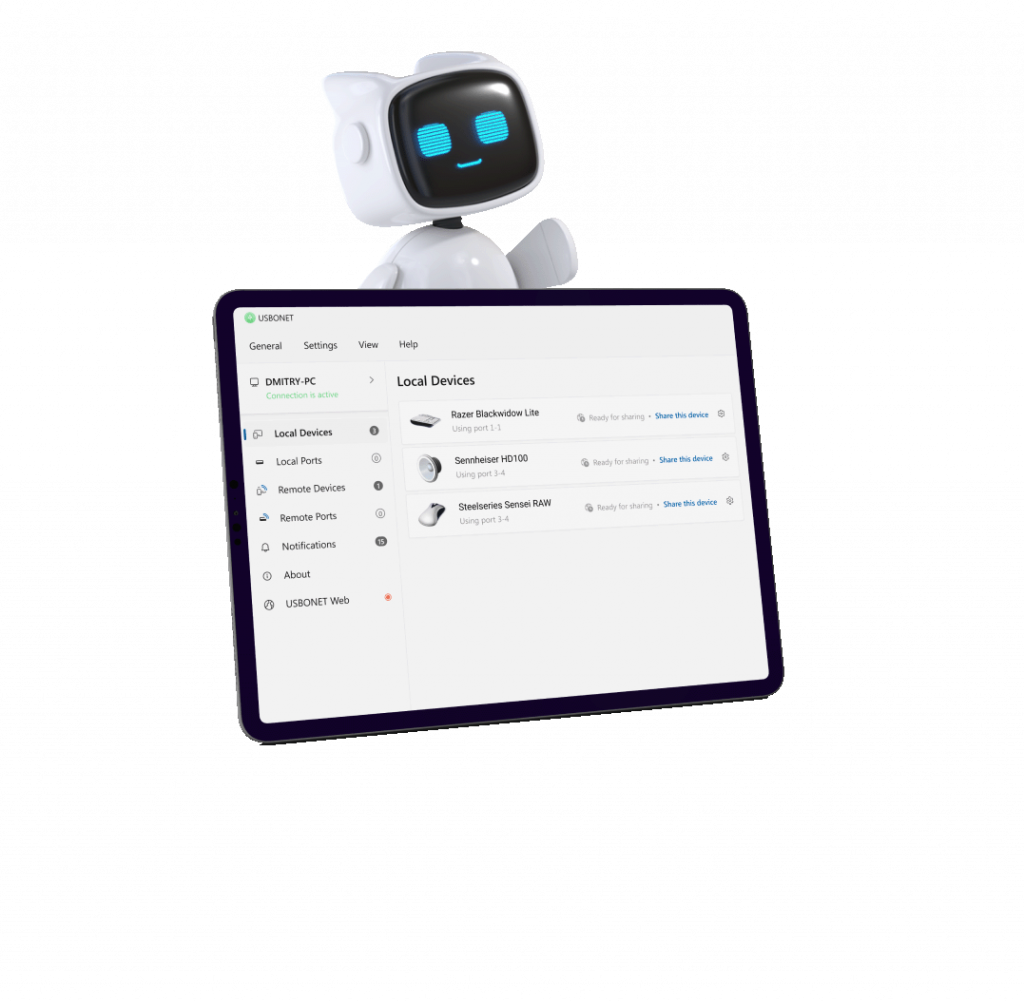 Greetings from the heart of innovation, USBoNET!
We're thrilled to usher you into a new era of USB over Ethernet and USB over IP solutions. Imagine a reality where devices, be it printers or scanners, can be accessed without wires, almost like having a USB Internet or Internet USB at your fingertips. Well, with USBoNET, it's not a just an imagination anymore.
This feature ensures seamless sharing and accessibility of USB devices across the network. This integration means you can effortlessly extend the reach of your USB devices, making them more versatile and adaptable to various networking scenarios
For those ambitious teams with wide-reaching projects, our distinctive 'Gate Mode' becomes an essential tool, especially when you're looking to simplify USB redirection with our state-of-the-art USB redirector technology.

Large teams, with the challenges of synchronizing various devices and facilitating rapid data exchange, often grapple with physical limitations. But, with our USB extender over Ethernet and USB over Ethernet extender functionalities, such limitations are now obsolete.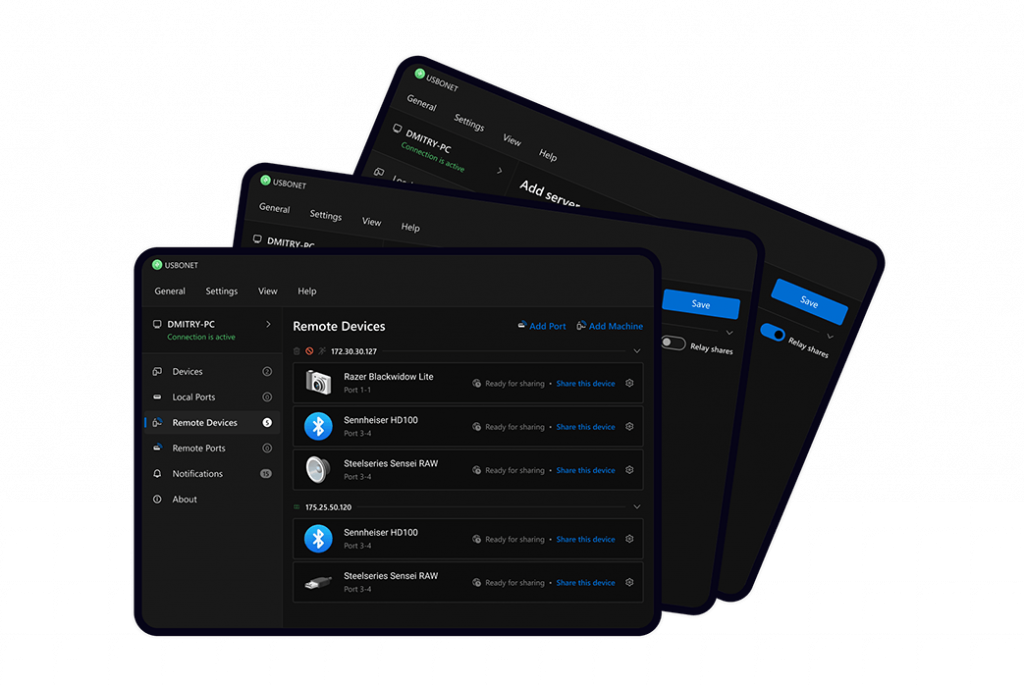 USBoNET serves as the unexpectable useful bridge – a seamless ethernet over USB connector, embodying the essence of USB network integration. Whether it's USB 3.0 over Ethernet, USB C over Ethernet, or USB 3 over Ethernet, our platform effortlessly merges these realms, positioning USBoNET as the pinnacle of network USB solutions.
Manage the application from the browser
WEB-admin management is a cloud-based solution that lets you manage your desktop clients from anywhere. It provides a simple and intuitive interface for managing tasks such as software installation, security configuration, and remote access. WEB-admin management is a powerful tool for businesses of all sizes, as it can help to reduce IT costs and improve efficiency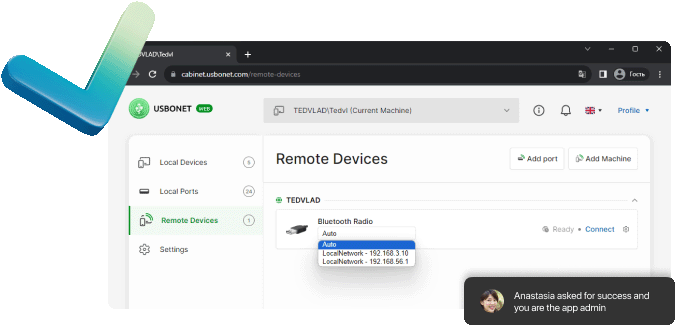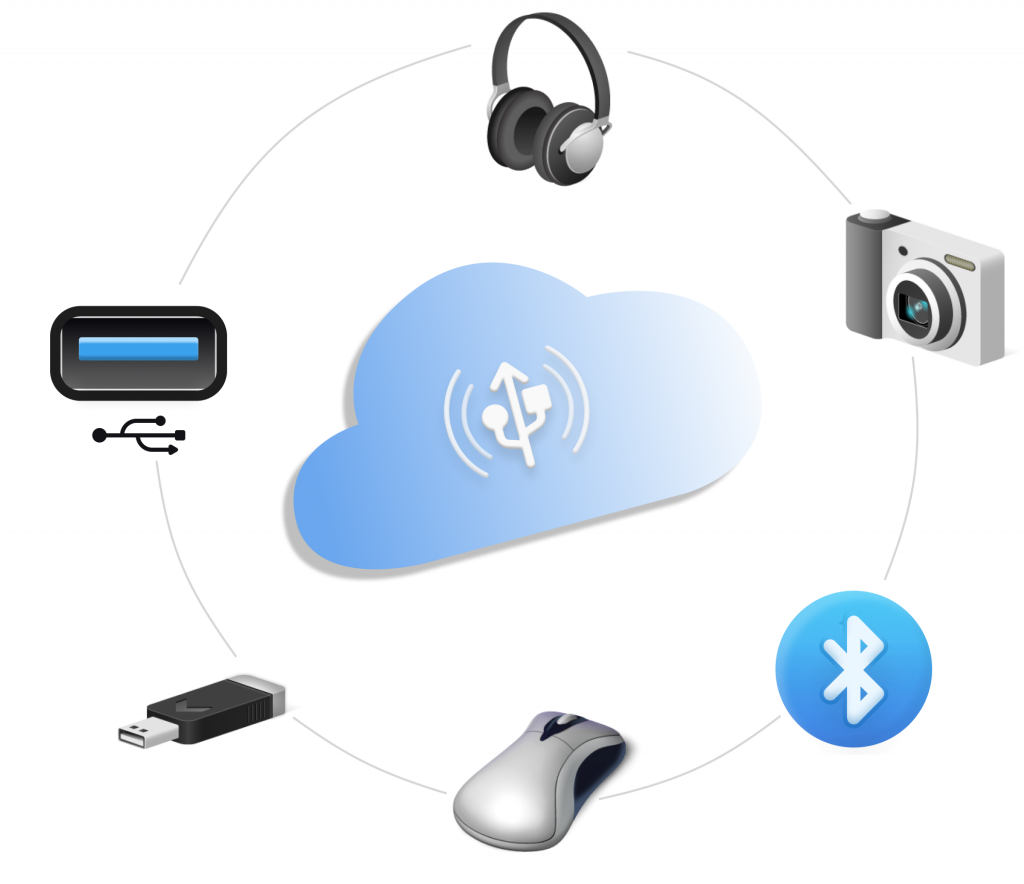 Support multiple devices at once
USBoNET is built to handle multiple devices simultaneously, making it ideal for larger teams and complex projects.
Use Isolation
Protect your ports from unauthorized access by restricting access to them separately by users. This can help to improve security and prevent malicious attacks, such as port scanning and denial-of-service attacks. By isolating your ports, you can also make it more difficult for attackers to gain access to your system and steal sensitive data.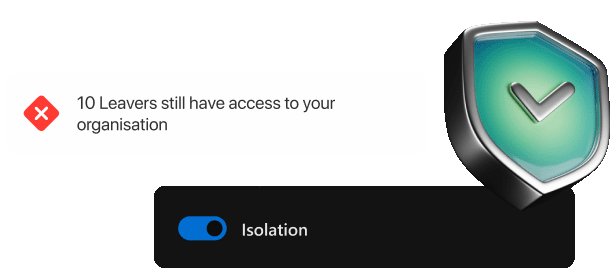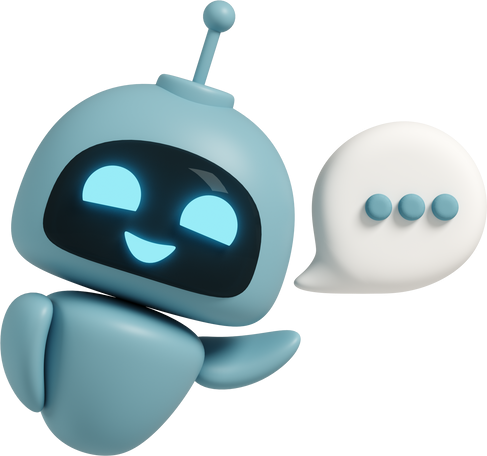 Feel our user-friendliness
USBoNET has been designed with user-friendliness in mind. While any new tool requires a bit of familiarization, our intuitive interface and comprehensive guides make the process straightforward.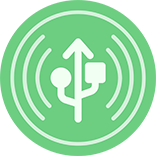 #1 at Networking
USBoNET* (USB Over Network)
Share USB over Ethernet on Windows
OS Windows: 10/11 (32-bit/64-bit/ARM-64bit)
OS Windows Server /2016/2019
v1.0.1.1804, Released 10 Nov, 2023
365-day trial, You can share only 3 local USB-device Web-Admin and Gate Mode enabled
English, русский, Українська
Report a critical error and get a free lifetime key
USBoNET is a cross-platform solution compatible with Mac, Linux and Android OSes – appear soon.
USBoNET for Mac
Coming soon
USBoNET for Mac
Coming soon
USBoNET for Android
Coming soon
Dive into the world of USBoNET, and discover the ease of virtual device management like never before!